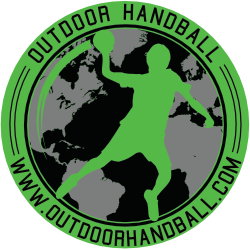 Welcome to Outdoor Handball. It's here you find cool news from the handball world, follow our social medias here to see more news
and you can be editor or member here, for this handball revolution.
We take outdoor handball seriously! Because we think outdoor handball is not taken seriously enough in many countries.
We do it with the real handball rules and to the fair play rules in street handball
---
No physical contact, no dribbling, 3 steps against 2 goals.
---
#outdoorhandball / #streethandball gives #handball with #handballrevolution and it's start with the children
If you like this page, please help spreading the news about outdoor handball and let other people get involved in volunteer work because our society will improve when children and teenagers are active in their spare time.
#outdoorhandball #weplayoutdoorhandball